Man, Myth, Legend...Financial Freedom Partner​
My Childhood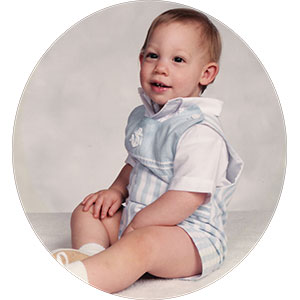 In a matter of seconds my wife and I lost over 70% of our household income. But…we are getting ahead of ourselves.
From a very young age I watched my parents struggle with their finances. My father was laid off twice and my mother was an underpaid school teacher. Most of my childhood was spent watching my parents evade credit collectors and struggle to make ends meet.
My dad made it a point to teach my sister and me about the value of money. He encouraged us to save our money and to invest it properly to ensure that we would not face the same problems my parents experienced.
Early Financial Success
At the age of 16 I opened my first brokerage account and started investing in my future, literally. From that point on I tried to stockpile as much cash as possible while growing my money as best as I could.
By the time I graduated high school, I had doubled the money I originally invested and by the time I graduated college I had over $12,000 in my savings account. I also had grown my stock portfolio to over $13,000. My financial life was amazing!
After college I made the decision to pursue a master's degree. While in my master's program I realized the path I had chosen wasn't for me.
A Life Changing Decision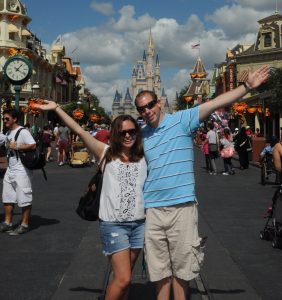 On a whim, I decided to participate in the Disney College Program at Disney World for 6 months. While living in Florida and working for the Mouse, I met my future wife, Nichole.
Nichole and I decided to start a life together and moved to Massachusetts. We had no credit card debt, no car payments, massive savings, and a solid start towards retirement. We thought we had it all figured out. Life was good, or so it seemed.
Unfortunately, we had one blind spot…STUDENT LOANS.
The Financial Blind Spot
In college I worked my butt off. I had multiple on-campus jobs, was a student leader, and of course attended classes. While doing all of that I didn't even think about the crazy amount of debt piling up. By the time I was finished with my education I had amassed nearly $100,000 in student loan debt.
Nichole's college story was very similar. She also had an on-campus job, was also a student leader, volunteered in her free time, and also managed to amass nearly $100,000 in student loan debt.
Yes, between the two of us we owed nearly $200,000 in student loan debt, or more than a mortgage on a first house for most couples. And our first "real" jobs weren't high paying ones. I was in fundraising and Nichole was a restaurant hostess.
The Dark Times
So we did what we had to do. We took whatever free furniture we could from family and got the cheapest inhabitable apartment we could find, if a roach infested apartment is considered inhabitable.
We had slow internet, no cable, and no air conditioning and because of our work schedules Nichole and I barely saw each other.
If that wasn't bad enough we only had one car. And my job required me to drive throughout the community so Nichole was forced to walk 2 miles each way to and from work.
Our life wasn't glamorous but it was what we had to do.
Back On Our Feet
Fast forward four years and things were starting to look up.
Both Nichole and I were living in the heart of Orlando, Florida in a decent apartment, we each actually had our own car (bought used with cash), we both had jobs that paid moderately well and most importantly we were FINALLY starting to make progress on our monstrous student loan debt.
70% Of Our Income…GONE
Then on August 25, 2016 at around 4pm my boss took me aside and told me that I was being let go effective immediately. In a matter of seconds Nichole and I lost 70% of our household income.
I remember that day, the drive home, the phone call with Nichole as if it were yesterday. But I was calm, collected, I knew we would be okay.
Our life during those earlier days was anything but glamorous. But thankfully we had scrimped and saved and were able to get our financial lives back on track. By this point we had a fully funded emergency fund and we had hung onto our stock portfolio which had grown substantially.
Losing 70% of your household income is scary no matter what. But we had a safety net in place.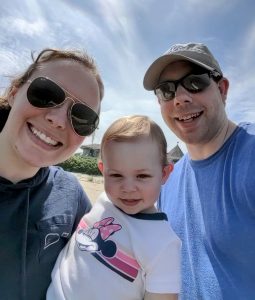 Financial Freedom
Being laid off wasn't going to be the financial disaster it was for my parents. No, this time it was an opportunity for a better life with more freedom.
Just 4 months earlier I started the Financial Freedom Community with the hope of helping others change their financial lives, just like Nichole and I did, and prevent others from making the same mistakes we had.
Therefore, instead of hustling to find a new job as quick as possible I leaned into growing my own company and have never looked back.
Today my life is better than ever! I make more than I ever have before, our net worth has never been higher, and our lives have never been more free.